Zero-Turn Tractors and Mowers in Manning
Mowing Made Easy With a 360-Degree Turning Radius
The zero-turn mowers from Country Clipper that are available at Ray's Tractors make mowing your lawn easy (and even fun!) With a 360-degree turning radius, mowing time is nearly cut in half. You won't miss an inch with these premium zero-turn mowers. Are you interested in special financing for your new mower? At Ray's Tractors, we have options available. Invest in a zero-turn mower when you stop by Ray's Tractors in Manning today.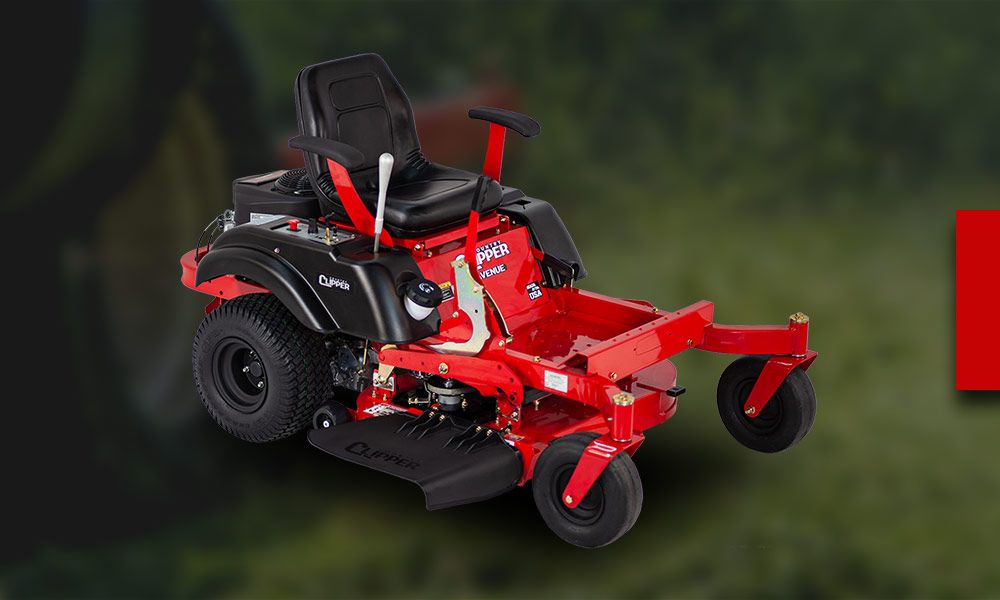 Zero-Turn Mowers Can Save You:
Time

Money

The Hassle of Mowing a Large Lawn

Fuel Consumption

And More!
Premium Zero-Turn Mowers From Country Clipper
Ray's Tractors is proud to offer Country Clipper zero-turn mowers for all your mowing needs. Our stock includes both new and used equipment and we also offer financing for your next investment. Country Clipper manufactures mowers ranging from compact to larger, more heavy-duty clippers with a 360-degree turning radius, allowing you to reduce your mowing time and get up to six feet of cutting width at 12.5 miles per hour!
Benefits of a Zero-Turn Mower
It's hard to ignore the benefits of a zero-turn mower. Zero-turn options from Country Clipper provide some major benefits including:
Save Time. Zero-turn mowers are easy to use and make it simple to change direction, meaning you won't spend as much time turning around to mow your lawn. Country Clipper zero-turn mower models cut mowing time in half, which also helps reduce your fuel consumption!

Better Investment. For homeowners and landowners in Manning that have a larger amount of property to mow, zero-turn mowers are a better investment. They don't wear as fast as traditional lawnmowers and since they save time, there's less wear and tear on your machine.
Attractive Lawns. Whether you're a landscaper or a homeowner in Manning with an eye for a beautiful lawn, zero-turn mowers give you the opportunity to get those characteristic clean lines you see on manicured lawns, all with a highly efficient and durable mower.
Let's Find Your Perfect Mower!
Considering a zero-turn mower for your next investment? Come by and check out our stock of Country Clipper mowers today at Ray's Tractors in Manning, or give us a call at (803) 249-1077 to find out more about these excellent machines. You can also submit our contact form online and we'll get back to you as soon as possible!