Offering More Flexibility Than an ATV, Truck, or Tractor
A Utility Terrain Vehicle, or UTV is a perfect way to get things done in a smaller vehicle. Their ability to handle rough terrains makes them give tractors, ATVs, and trucks a run for their money. At Ray's Tractors in Manning, we offer a great selection of UTVs from American Landmaster, Hisun, and more. Get in touch with us today to find out more about our selection of UTVs!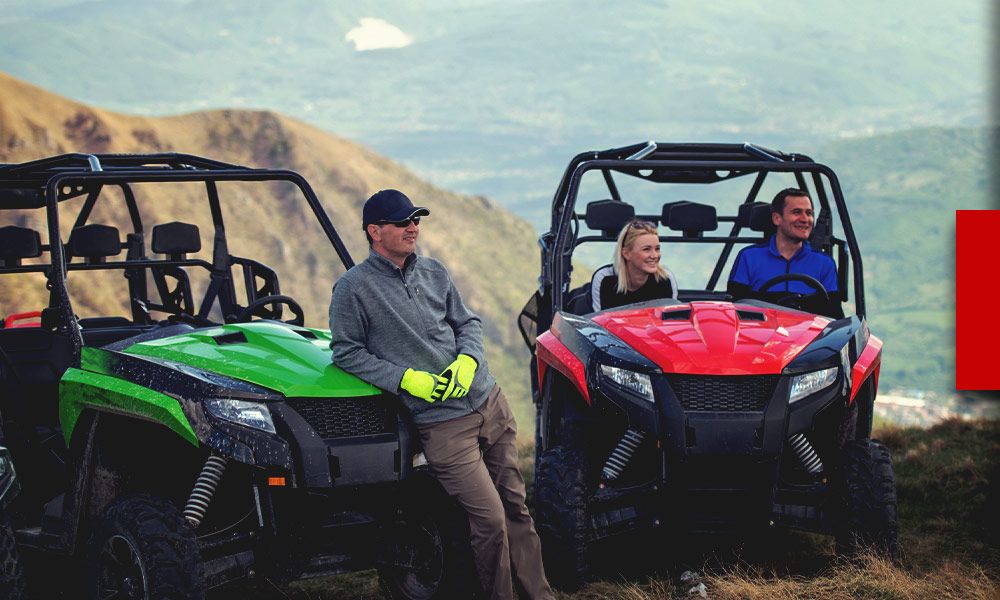 WHAT MAKES UTVS GREAT?
Can handle rough terrain

Seats two or more people

Can carry cargo

Can fit in spaces that tractors and trucks cannot

Capable of towing heavy loads
RAY'S TRACTORS IS YOUR FRIENDLY & EXPERT UTV SELLER
Utility Terrain Vehicles (UTVs) are perfect for a multitude of uses, whether you're a farmer, hunter or homeowner. Able to navigate rough terrains, seat two or more people, and carry cargo, these vehicles are practical and offer more flexibility than an ATV, truck, or even a tractor. As a UTV seller, Ray's Tractors in Manning offers the highest quality UTVs from American LandMaster, Hisun, and Bennche. We provide a variety of both new and used models in different sizes and colors so you can make the perfect choice for your next UTV purchase!
WHY CHOOSE A UTV?
Choosing the right equipment for your needs is important, and you want to make the best investment that'll last you for years to come. So why should you consider a UTV?
Better Safety. Unlike ATVs, UTVs have increased stability and include seat belts to protect you and your passengers. Our UTVs also have roll cages in the event that your vehicle is ever overturned. Over practically any terrain, UTVs provide a more stable and secure ride!
Unlimited Function. As a UTV seller, we know how much function matters when you have jobs to take care of, day-in and day-out. UTVs provide unlimited function, whether you're using them to haul equipment, work on the farm, or get from one point on your land to another, regardless of the weather or landscape.
More Passengers. One major advantage of UTVs is that you can safely fit between two and four people in the vehicle. The flexibility UTVs offer for carrying more passengers increases your safety and use of the vehicle!
Get in Touch With Our Team!
Give Ray's Tractors a call at (803) 249-1077 or come in and see us at our Manning location to discuss your equipment needs and talk more about your UTV options! You can also submit our contact form online to ask a question or get in touch and we'll respond to you as soon as possible.